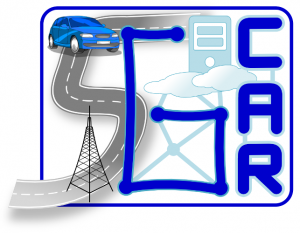 5GCAR hosts a two-day Summer School in London (11-12 June): Details here.
Press & Events
5GCAR press release: here
Documents
Project report on use cases: D2.1.
About 5GCAR
5GCAR (Fifth Generation Communication Automotive Research and innovation) is a H2020 5G-PPP Phase 2 project funded by the European Commission.
Project's start date: 2017-06-01
Project's end date: 2019-05-31
Project Coordinator: Dr Mikael Fallgren
Project Officer: Mr Christian Micas
5GCAR is coordinated by Ericsson. The project consortium consists of



Approximately 30 persons will be dedicated full time to 5GCAR during its 24-month duration.
A 5GCAR project overview

Contact
Get in touch with us via e-mail: 5GCAR-Contact@5g-ppp.eu